Sonjj
Updated: 19 March 2023
En
Temporary email for facebook, instagram and other social networks
It is becoming more and more common for people to use temporary email addresses for online services like Facebook, Instagram, and other social networks. While there are a number of reasons someone might want to do this, the most common reason is privacy. By using a disposable email address, you can keep your primary email address private and use a temporary address for all your online activities. This way you don't have to worry about spam or spam being sent to your primary email address. Another reason to use disposable email is if you are testing a new service or website. If you decide that you don't want to use the service anymore, you can simply delete your account and forget your disposable email address. And now I will guide you to create a facebook or instagram account with a temporary email address. Let's go.
# Temporary email generator
A temporary email generator is a service that allows users to create temporary, disposable email addresses. These addresses can be used to register for online services or to receive newsletters and other communications. The temporary email generator assigns a unique address to each user, which expires after a set period of time. This helps to protect the user's privacy by preventing their permanent email address from being exposed. Additionally, it can be helpful in situations where users want to avoid spam or unwanted communications. Temporary email generators are easy to use and provide a valuable service for those who value their privacy.
Articles you might like:
What is Temporary Email?
The Benefits of Disposable Email
Create temporary email: everything you need to know
# How to create a facebook account with a temporary email?
Step 1: Go to www.facebook.com and click "Create New Account" button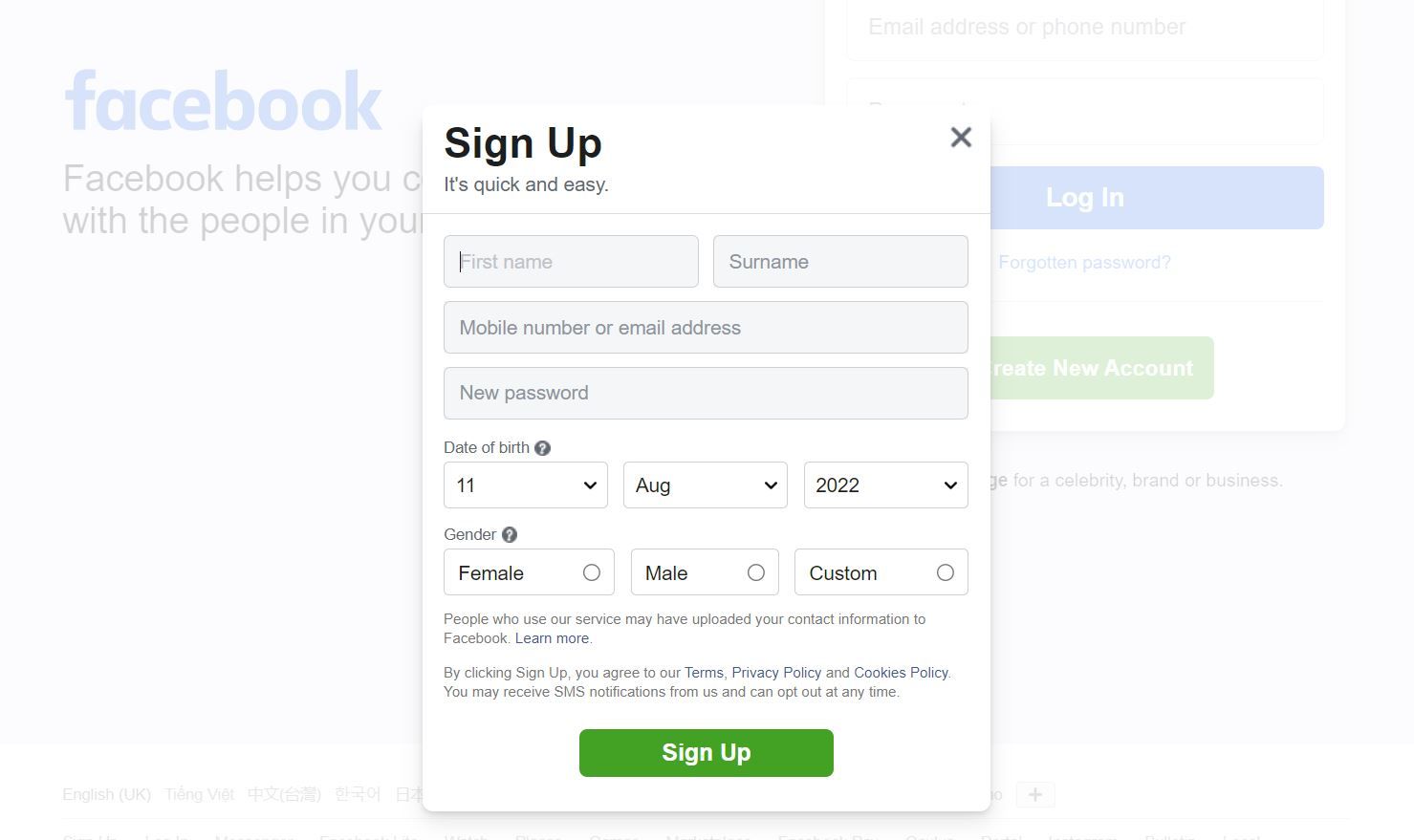 Step 2: Fill in your personal information in the Facebook registration section, for the email section, you access the temporary email generator to get it.

Step 3: In this step you need to wait for the facebook account verification mail, it will be found in the inbox of Smailpro.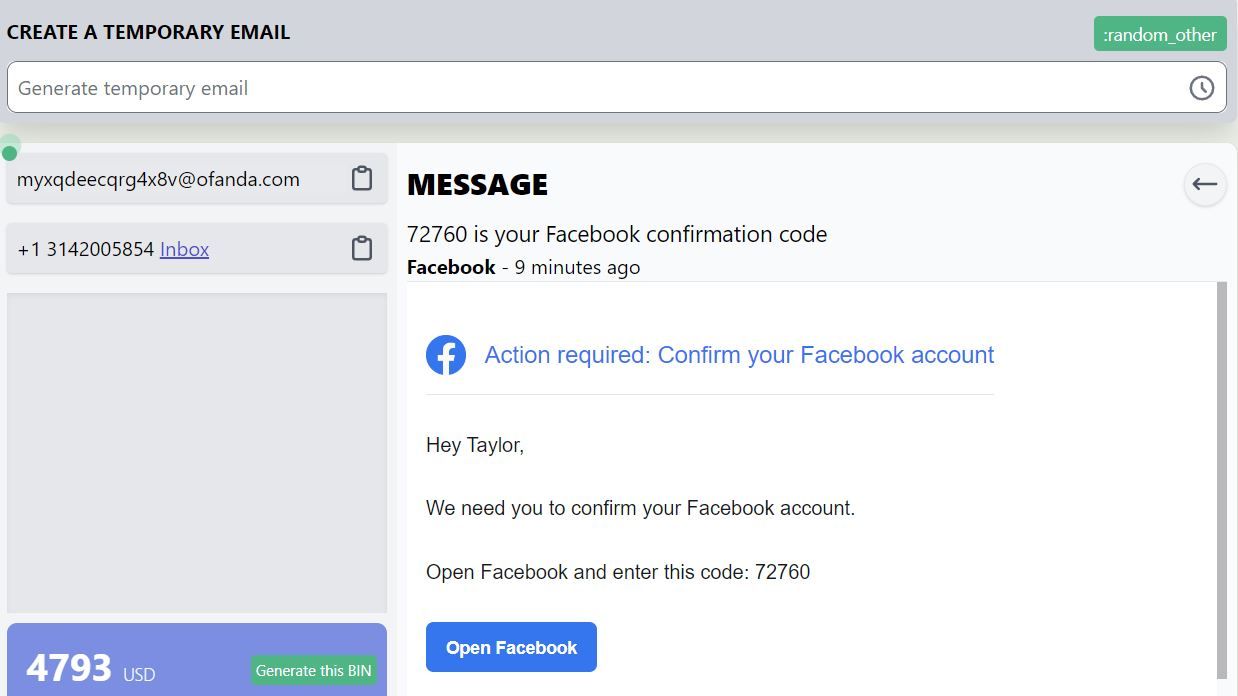 The last step you just need to open the message that Facebook sent and click the "Open Facebook" button. So you have created a Facebook account with temporary mail.
# How to create a instagram account with a disposable email?
For instagram we have 2 ways to create an account. The first way is that we use the facebook account created with the temporary email in the above step to sign up for Instargram. The advantage of this way is that it is very fast because Instagram is a subsidiary of Facebook, they link with each other. How to do it is that you just need to visit https://www.instagram.com/accounts/emailsignup/, after accessing, click the "Log in with Facebook" button and follow the steps required by Facebook.
The second way is to use another temporary email to sign up for Instargam:
Step 1: Visit https://www.instagram.com/accounts/emailsignup/, then fill in your personal information. In the email address field, enter your temporary email address here: https://smailpro.com/advanced. After filling in all the information, please click the "Sign up" button.
Step 2: Continue to fill in the date of birth and click the "Next" button. You will be taken to the email address verification interface and this is also the final step to complete Instagram registration with a temporary email. Go to the tool's Inbox to read the verification mail that instagram has sent you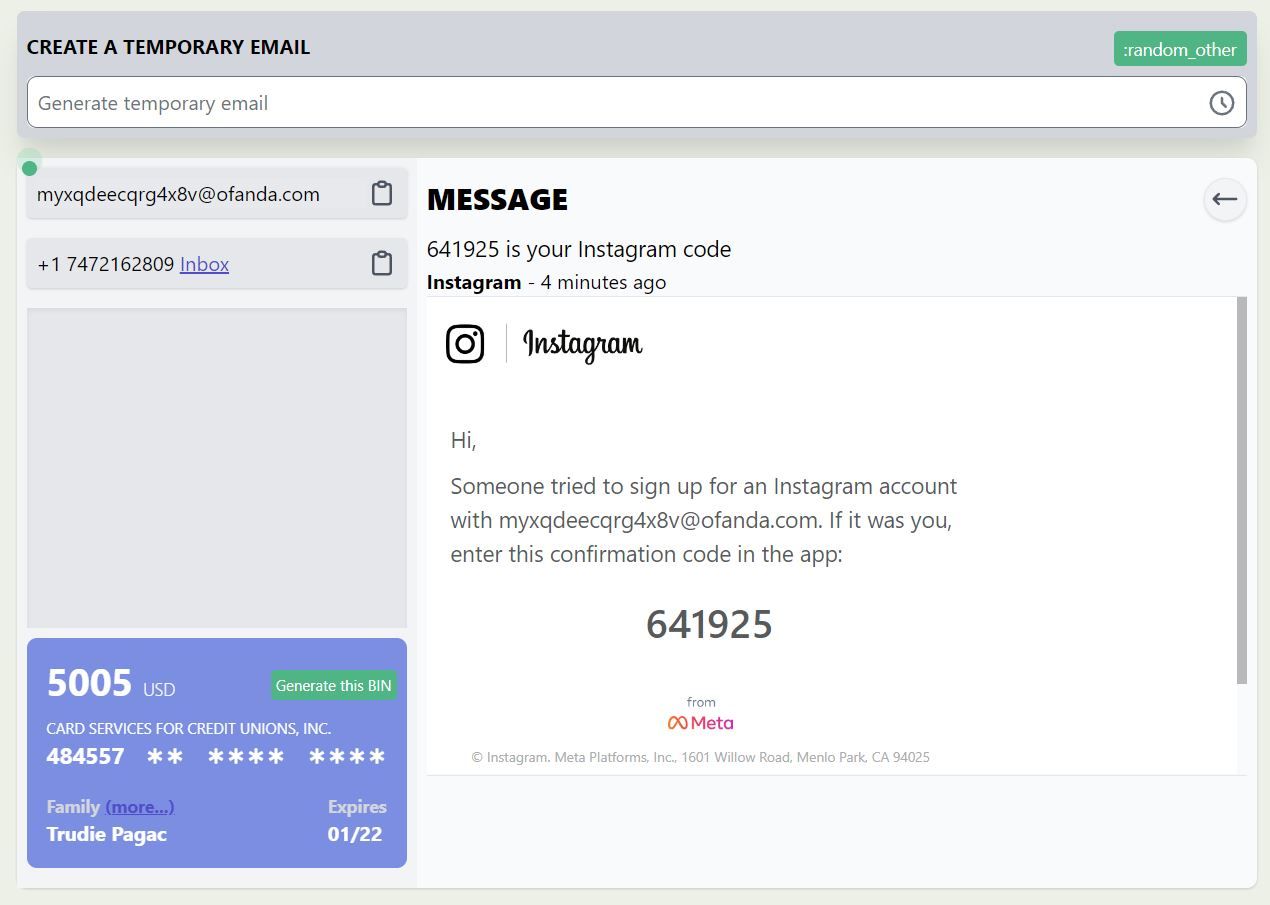 # End
So we have gone through 3 parts of the article on how to create a social network account with a temporary email. Everything is very easy right with Smailpro tool right? Hope this article will help you.